Hi Neighbors!
Recently we went to Chicago for
ChiTag
, the Chicago Toy and Game Fair. We had so much fun! One of the very first booths I visited was that of the
Pocket Fuzzies
! They are adorable. They are not only cute, they are educational. Each one is an animal that actually exists, like a Binturong, Linsang or Tarsier.
Look how cute their mascot the Tarsier at ChiTag looked!
Then I received my cute little Siau Island Tarsier. He came in a special bag. He rides in his special little pouch that has a loop on the back so he can hang on a hook. His pouch is soft, just like he is. He has huge, green eyes and a cute little nose. The tag attached to his ear tells a little bit about a Siau Island Tarsier, where they are from, what they eat and their size. Included is a little fact, like that Tarsiers can turn their heads 180 degrees.
Wouldn't you love one of these little guys? I am sure I know several children who would love to find one of these adorable animals as a gift. Imagine their faces!
You can purchase
Pocket Fuzzies
on their website only right now. Prices are:
The
Tarsier
comes with a pocket and a booklet and the price is $12.00 + shipping. The other 4 animals only come with a pocket and the price for each is $11.00 + shipping.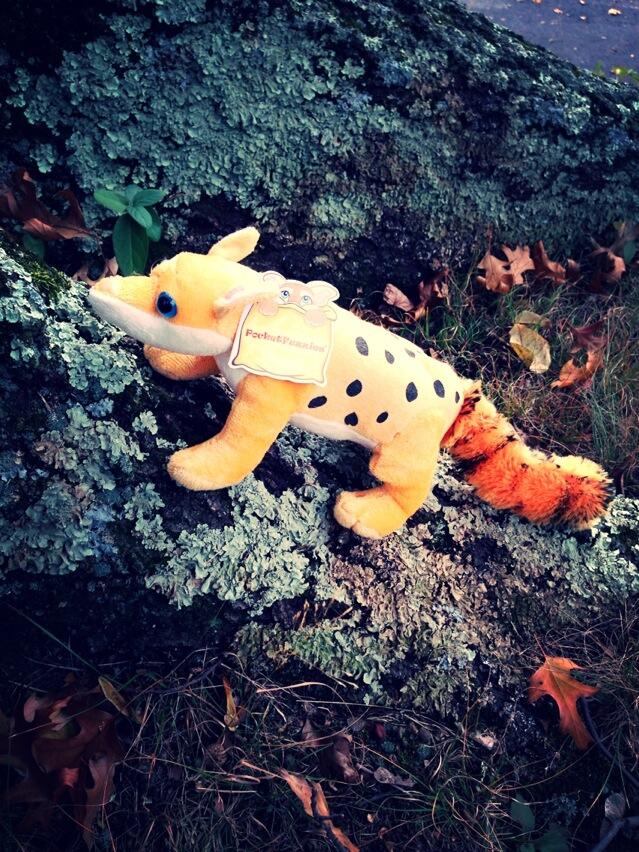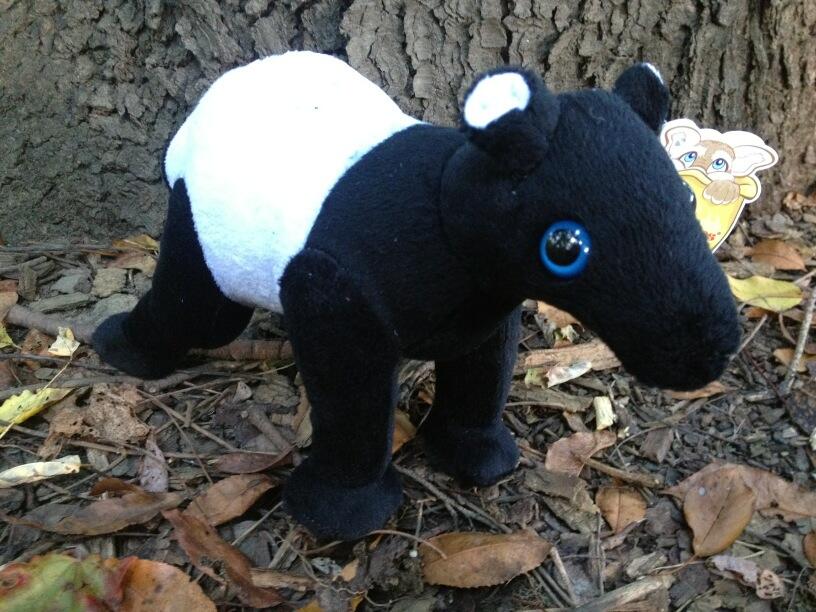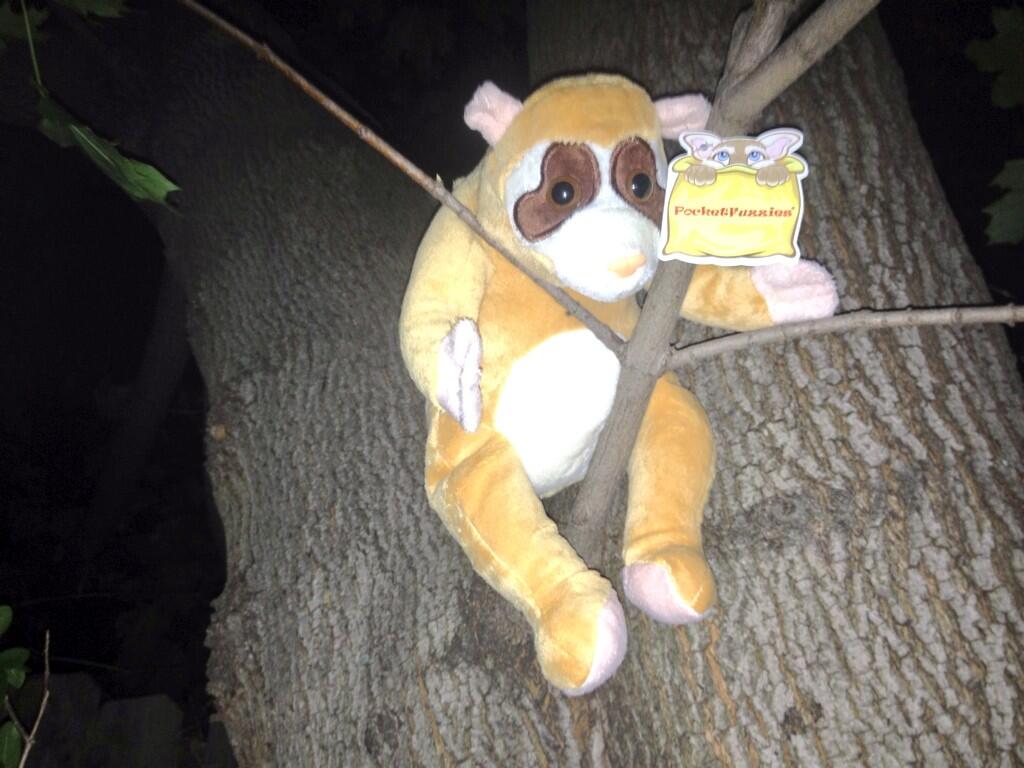 Be sure to follow Pocket Fuzzies on their Twitter page HERE. Give them a tweet and tell them you found them At the Fence!
Disclosure:I received no monetary compensation for this post. I did receive product for review purposes. All quotes in red are taken from the sponsor's email or website. All thoughts and opinions are my own.